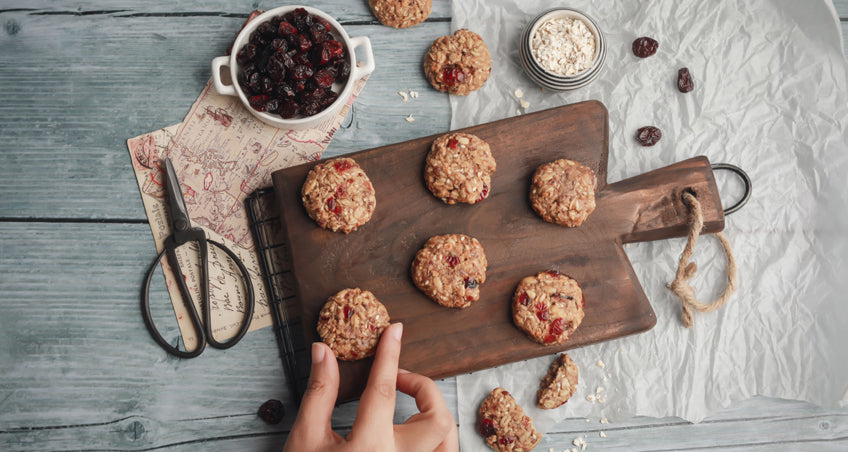 When you hear the word Cookies, it is obvious to feel hungry. However, you're mistaken if you are inclined towards the health side and still think that those appealing-looking and mouth-watering cookie cannot be a healthy snacking option. You can always find nutritious and health-packed cookie choices if you pick them wisely.
LA Americana Gourmet Cookies are one of the healthiest snacking choices for morning or evening tea or late-night binge. These goodies are crafted with love and care to give you the nourishment you deserve without compromising taste and quality.
Read further to learn more about these delicacies and a few related health benefits.
Oats & Cranberry
This exclusive cookie comes with a super healthy combination of oats and cranberry that have marvellous health benefits. On the one hand, cranberry is a powerhouse of antioxidants and on the other hand oats are significant source of essential minerals, vitamins, and fibre that makes it incredibly nutritious. Include it in your everyday diet to improve your well-being goals.
Fig & Amaranth
Here's a snack that is delicious and health packed, and you can't say no to this strongest bond of fig & amaranth. This LA Americana Gourmet cookie is a the blend of superfood fig & amaranth that's loaded with antioxidants, fibre, and other essential nutrients our body needs . So, instead of appeasing your hunger pangs, you can work on your fitness regime with our fig & amaranth delight.

Oats & Coconut
Snacking is unavoidable, but choosing the perfect snack is in your hands. Therefore, opt for healthy oats and coconut cookies for your anytime munching treat. It will provide you with a small amount of protein and dietary fibre, which will control your appetite and make you feel full for a long. These goodies are ideal for every age group. So, take advantage of this excellent combination of taste and nutrition.
Make cookies your best friend!
A Cookie can be your 'super specific' friend available for you anytime and every time. And with LA Americana Cookies, you always have something you wish to pick. It got you covered, whether searching something for morning tea delight, evening snack, or midnight cravings. So, keep the box of our delicacies at your bedside, and you're done.