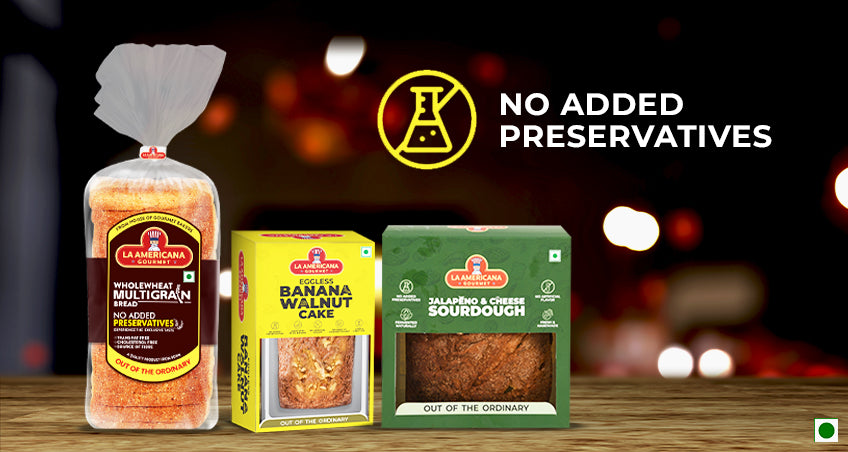 Do you know the similarity between canned fruits, fruit juices, tomato ketchup, and a pickle? Well, they all contain artificial preservatives that can negatively impact your health. So, if you are still debating whether to continue eating products with additives, let's find out more about it.

What are Preservatives?

These chemical substances are added to food to prevent the growth of bacteria, fungi, and spoilage. However, stabilizers are not suitable for your health, and different chemicals present in different processed items can impact you differently. And it is essential to consider the chemicals' adverse effects when consuming processed eatables in access.
Are all Additives Bad for Health?
The role of stabilizers is to preserve the food item and its flavour for a long time. In addition, there are two kinds of preservatives, including natural and artificial. The natural ones are not much harmful to health but are highly expensive and can increase the product's final cost. On the other hand, chemical additives are cheaper and synthetic, resulting in severe health difficulties.
Harmful effects of preservatives

Breathing problems:
Consuming products with additives and chemicals may cause breathing issues like asthma. Therefore, it is essential to eliminate foods with preservatives from your diet. It will reduce the severity of breathing difficulties.
Hyperactivity:
Another health issue raised by consuming products with chemicals is behavioral changes in children. Packaged eatables with additives is linked to a noticeable increase in hyperactivity in young adults. Preservatives, including benzoates, nitrates, BHT, sulfites, BHA, and many others, can even result in several hypersensitivities.
Loss of essential nutritional value:
Ultra-processed food generally goes through different kinds of processing that alter its nutritional value. As a result, its consumption may lead to increased energy intake, causing excess weight gain and several other problems.

Switch to a healthy eating with LA Americana Gourmet

It is now a day unmanageable to avoid the use of food items without chemicals. However, when you value your health, you always find a way to stay fit. LA Americana Gourmet is a brand with its unique 'No Added Preservatives' as a standard feature of all its products ensuring quality and taste. Its products including breads, bakery, cookies, and peanut butters have this feature that disseminates wellness.
Therefore, it is better to avoid using food products with additives and stabilizers entirely. Start with developing a healthy lifestyle. Remember to check the labels and packaging of the food items to ensure you are not buying anything unfit for your well-being.