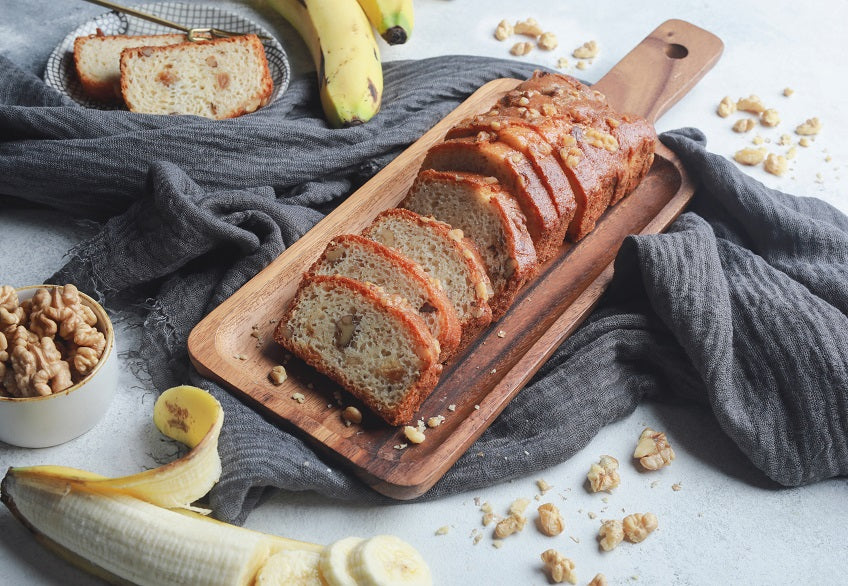 With the end of the year 2022 coming and knocking on our doorstep, you must be on the lookout for the best gourmet cakes for the coming year. And if you are throwing a party, you must have your hands complete with many errands and preparations. This blog will help you with one of those essential elements to be ticked off and completed at this upcoming new year's party happens to be choosing the best cakes for the celebration.


The cakes you'll pick will undoubtedly impact your guests significantly, so you can't take risks. 


Here are 5 LA Americana Gourmet cakes with no added preservatives that will uplift the overall glamour of your new year party:

1.     Banana Walnut Cake: This wholesome combination of banana and walnut can be the most delightful, sweet treat. The banana flavor in the cake is wholly complimented by the slightly bitter taste of walnuts and can be the showstopper at your party. 

2.    Lemon Vanilla Cake: When throwing a party, it is vital to care for everyone's taste. For this, no other cake can take the place of an eggless lemon vanilla cake. This soft and lemony cake can surely bring party vibes to your place by delighting guests' taste buds.   

3.     Choco Vanilla Cake: Chocolate cakes are one of the most loved choices of almost everyone who crave chocolates. LA Americana Gourmet, therefore, has a perfect party cake option with the two most loved combinations, including chocolate & vanilla. This delicious cake always satisfies children as well as adults. This freshly baked, the low trans-fat cake is perfect for making extraordinary moments this new year. 

4.    Carrot Walnut Cake: Only some guests can be pleased with a chocolate or a vanilla cake. However, you can still have options. LA Americana Gourmet cake range includes an exclusive and flavorsome carrot walnut cake for a gourmet experience. This deep-flavored moist cake is so delectable that you can't keep your hands off this cake. 

5.     Butter Scotch Cake: As a party host, you make everyone's vibe energetic and match the occasion. It is possible only when you are ready to entice their taste buds with LA Americana delicious butterscotch cake. Include this cake in your New Year party to make your celebration more blissful. 

Capping Up
Buy these tempting and delicious cakes to make your celebration more delightful. Be a perfect party host by sharing the actual gourmet experience with all your guests. and have a delightful celebration. Have You can choose any of the trendy and tasty cakes discussed above. Have an ecstatic New Year celebration with our sweet and toothsome cakes.