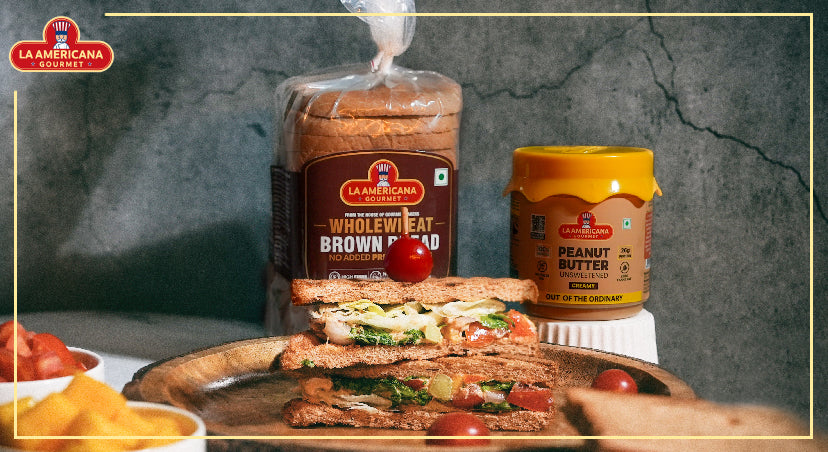 With so many people shifting to healthy eating habits, there's an increase in the search of brown bread recipes online. Whether it be as a sandwich, toast or in casseroles, brown bread can be used in endless ways and is always delicious. As well as being heartier than many other meal options, it perfect for those wanting to eat more healthily! It's high in fibre and protein offering many health benefits.
Here are four recipes that will help you make the most of this versatile bread:
Brown bread mango salad sandwich
To make this delicious summer sandwich, you'll need:

LA Americana Gourmet Bread peeled and cut mango pieces, diced onion, diced cucumber, peeled and cut avocado, diced tomato, shredded lettuce, olive oil for drizzling, and lime juice.
Method:
Brown bread and avocado on toast
Toast 2 slices of brown bread.
Cut up an avocado and spread it on top of each slice of toast.
Add other ingredients like tomatoes, onions, or cucumber if you want or try adding a slice of cheese for extra protein. If you're feeling adventurous, add some hot sauce--it'll be delicious!


Tomato, mozzarella, and basil toasts
Cut the bread into slices and toast it in the oven until crispy on both sides.
Spread butter on top of each slice and place tomato slices on top of that, along with some cheese and basil leaves (or any other herbs you like).
Bake in an oven until cheese melts (about 10 minutes).
Serve immediately with salad if desired!


Grilled cheese with avocado and salsa
Cut two slices of brown bread and place them on a grill pan or frying pan over medium heat.
Spread some butter on each slice, then add some cheese. Once melted, flip the sandwich over so that both sides cook evenly until golden brown, this will take about 5 minutes total when using medium heat.
Spread some salsa over one side of each slice before closing your grilled cheese sandwiches and serving them hot!


Make the most of this versatile loaf in the kitchen!
Brown bread is a great healthy meal option. Brown bread is also versatile and can be used in a variety of recipes. It's rich in fibre and protein, which are both important nutrients for your body. So, adding this tasty treat into your diet will benefit you down the road!
Conclusion
You can use brown bread in so many ways, and it's a great way to add more fibre to your diet. It is low in sugar, making it suitable for those with dietary requirements. We hope you enjoyed these four recipes as much as we did. They're simple enough for any day-to-day meal but tasty enough to impress guests!