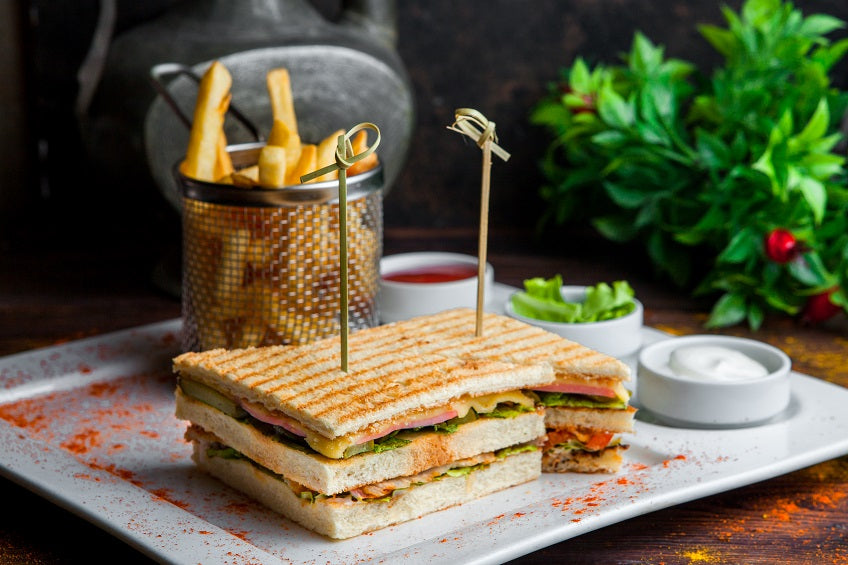 Bread sandwiches are one of the most common ways to enjoy morning breakfast or evening snacks at home. You can easily make healthy, grab-and-go sandwiches to satisfy your craving. They can be made with any bread, including brown, multigrain, and bran. The best part? These are usually healthier than your average sandwich because they don't contain mayo or other fatty fillers, which make them bad choices for those who yearn for health.

So, if you're looking for something more nutritious than a cheeseburger, these healthy and satisfying recipes should do the trick:
 
Garden Vegetable Sandwich


As the name indicates, this sandwich is loaded with all healthy veggies. To make it more nutritious, prepare it with multigrain bread. Take two slices of Multigrain Bread, spread mustard sauce, lay your favorite veggies, basil leaves, and leafy green lettuce, and top with the other slice. Enjoy the bliss!


Making a chickpea salad sandwich is easy as it takes only 10 minutes to prep it. The preparation of this salad involves a minor cutting so that anyone can try hands on it. The only cutting includes thinly slicing some celery and green onions. Then, mingle the salad with some mashed chickpeas, add lemon juice, lay it on LA Americana Gourmet bran bread, and get a fresh, refreshful chickpea salad ready. 
 
Chocolate Sandwich with LA Americana Gourmet Peanut Butter
 
A chocolate sandwich is the most comforting food, and if you are in a hurry, choose this easy-to-make breakfast or snacking recipe. You need no expertise to prepare this recipe. All you need are slices of brown bread, LA Americana Gourmet Peanut Butter, and that's it. Your kids will love this sweet and nutty sandwich. 

Sun-dried Tomato & Hummus Sandwich
 
Are you looking for a quick lunch option where no cooking is required? Nothing can beat this wholesome and oh-so-filling Sun-dried Tomato & Hummus Sandwich. Take two slices of multigrain bread, spread hummus on the top of the slice, layer all the ingredients, including avocado, sun-dried tomatoes, and fresh cracked pepper, and place another bread slice on top. 
 
Paneer Strawberry Sandwich
 
If you love gorging on sweet and fruitilicious treats, the fusion of paneer and strawberry will entice your taste buds, giving you a sweet indulgence. This healthy and nutritious sandwich can be prepared with brown or multigrain bread. 
 
Conclusion 


So now that you know the basic tenets of making a healthy sandwich, you can DIY a new one every day. Show all your creativity and artistic side to satisfy your everyday cravings.