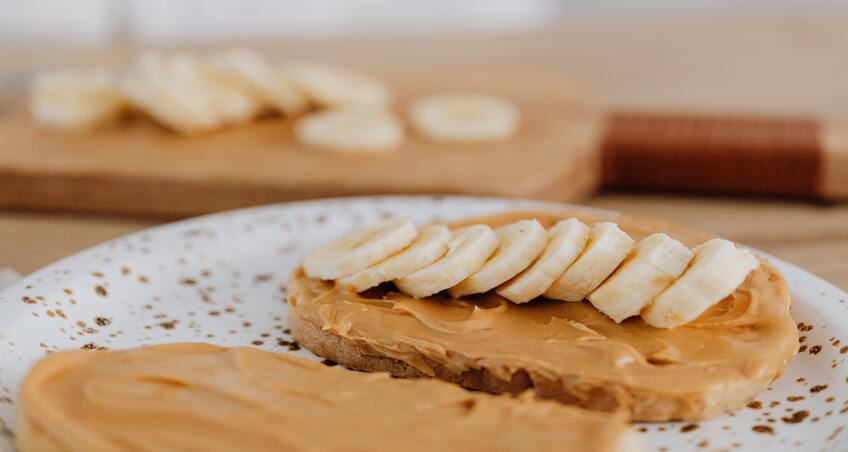 Peanut butter is a healthy and high-protein snack that can be part of a balanced diet. However, many misconceptions are created for peanut butter in the market. We'll dispel some common myths about peanut butter to help you make an informed decision when selecting this delicious spread for your next sandwich or smoothie!

Myth 1: Peanut butter is not always a good source of protein

Peanut butter is an excellent source of fat, but it can also provide you with some essential nutrients. This makes it an ideal choice for those on a diet who want to lose weight or build muscle. The problem is that many different types of peanut butter are available in the market today, so it's important to know what kind of peanut butter you're getting before consuming any product containing peanuts or peanut oil. 

If you're looking for high levels of protein content, then natural peanut butter should be your go-to choose. You can buy LA Americana Unsweetened Peanut Butter with 26g of protein (per 100g) to check your sugar intake and provide a favorable protein requirement. 
Myth 2: Every peanut butter is created equal

Only some of the peanut butter is made with 100% natural peanuts and may disappoint you even after regular consumption. So, it would help if you made a wise choice while buying peanut butter. The best option is to go for natural peanut butter made from roasted peanuts and doesn't include added ingredients like hydrogenated oil, fat, and emulsifier. 

Myth 3: Peanut butter contains only fat and has no nutrients

Although peanut butter has fat content, it is not unhealthy at all. On the contrary, it has healthy fats and many beneficial nutrients. For example, peanut butter has many heart-healthy fatty acids like mono and polyunsaturated fats. Moreover, Peanut Butter has a good amount of protein, vitamins, and magnesium. So, instead of consuming junk, it's better to go for something healthy and delicious. 
Myth 4: You can only make sandwiches out of peanut butter

You won't believe it, but peanut butter is highly versatile and can be a great ingredient to your favourite smoothie or oatmeal. You can spread it on toast or dip vegetables like celery or carrots. Moreover, you can make a protein shake with peanut butter and milk, so, in every way, it's bliss to have peanut butter in your kitchen. 
Enjoy good health with peanut butter!

Peanut butter is a very healthy and tasty everyday food option with many benefits for your health. LA Americana Gourmet Peanut Butter has five different variants ensuring you neither give up on your health nor your taste. And if you have a sweet tooth, don't miss trying LA Americana Gourmet Chocolate Peanut Spread which has the goodness of cocoa and jaggery.