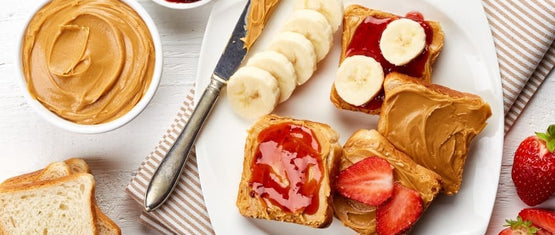 Peanut butter is a staple for health enthusiasts and fitness fanatics. However, it is now used in many households to make many different things. It's often a go-to snack for kids, but adults can also benefit from eating peanut butter on a regular basis as well. Here are five perks of adding peanut butter to your daily diet:
It Contains Fibre
Fibre is a carbohydrate type that our body can't digest and so it helps us feel fuller longer, which can help prevent overeating. Fibre also helps lower cholesterol and may reduce the risk of heart disease, Type 2 diabetes, and obesity. If you are on the hunt for a peanut spread that has a good amount of fibre, try LA Americana Gourmet Peanut Butter variants. They are 100% natural, and gluten-free with no added preservatives and palm oil.
Zero Trans Fat
Peanut butter is low in saturated fat, and LA Americana Gourmet spread range has zero trans-fat which can be good for your heart health. Natural spread without the presence of vegetable oil, and trans-fat also improves its nutritional value, making it a healthy choice to include in everyday meals.
Natural Peanut Butter is Protein-Rich
It contains protein that provides instant energy. Protein is needed for muscle growth and maintenance, bone health, and skin and hair health. Protein also helps keep you feeling full longer than other foods because it takes longer to digest in your body.
Peanut Butter is a Great Fitness Meal
Peanut butter is used by many fitness freaks who are looking for an energy booster and want to consume something that's healthy and natural. It can be used to prepare a pre- and post-workout meal, in breakfast, in snacks, and in a variety of ways. 
Wrapping Up!
Peanut butter contains fibre and protein, which help you feel full longer. The natural version is low in saturated fat and contains no palm oil or preservatives. LA Americana Gourmet peanut butter is gluten-free, made from the finest ingredients, and a perfect companion to all who crave fitness.