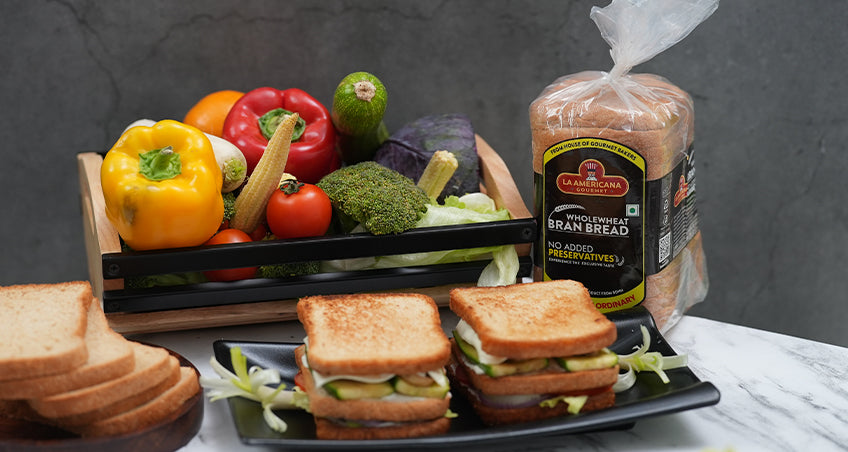 Do you know what wheat bran is? Well, if you did not know, then now is the time to learn more about this important nutrient. Wheat bran contains insoluble fibre that helps improve digestion and is a healthy meal option.
What is wheat bran?
The outer layer of wheat grain is known as wheat bran. It's an excellent source of fibre, vitamins, and minerals.
You may have heard that bran is good for you but not exactly sure what it means or how it can benefit your health. Here are some answers to common questions about this healthy food:
Benefits of wheat bran:
Wheat bran is a good source of fibre and can lower cholesterol. Fibre helps you feel full, which may help with weight maintenance. It also helps you avoid constipation and other digestive problems. It also contains other nutrients such as B vitamins, iron and magnesium that are lost during milling processes used to create refined flours from whole grains.
How to increase your intake of wheat bran
 Wheat bran is found in whole wheat products such as breads or cereals. If you don't normally eat these foods regularly, try adding them to your diet one at a time so that your body gets used to them gradually. Buy LA Americana Gourmet Whole Wheat Bran Bread to enjoy the benefits of wheat bran.
Wheat bran and diabetes
Wheat bran can help lower blood sugar levels. The fibre in wheat bran helps prevent the absorption of glucose, which leads to a decrease in insulin production and an increase in insulin sensitivity. This can be especially beneficial for people with type 2 diabetes because it helps control blood sugar levels while also reducing their risk of complications related to high blood sugar.
Whole Wheat Bran Bread Sandwich
Ingredients-
3 Slices of LA Americana Gourmet Bran Bread
Eggless Mayonnaise
Yellow Zucchini
Green Zucchini
Yellow Zucchini
Tomato
Cucumber
Roman Lettuce
Mushrooms
Onion
Cheese Slice (Any Soft Cheese)
 
Method:
Start with grilling or toasting the bread slices
Sauté Sliced Zucchinis & Sliced Mushrooms
Slice Onion, Tomato, Cucumber
Base the toasted sliced bread, spread mayonnaise, add lettuce, and add sliced cucumber, tomato and onion
Put another slice of bread and then spread a layer of Mayonnaise layer with Zucchinis and top with mushroom and slice of cheese
Re-grill the sandwich until cheese melts, cut the sandwich and serve.
Relish the healthy and appetizing club sandwich enjoying all the benefits of LA Americana Gourmet Breads
.