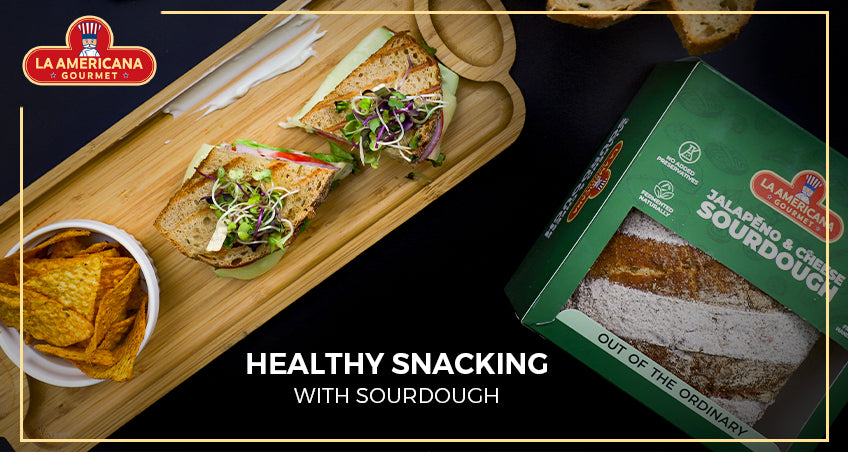 Sourdough bread has become a popular alternative to wraps and other snacking options. It's a great choice for sandwiches but also makes a delicious snack, lunch, and even dessert. Therefore, you can use sourdough in many ways including sweet or savoury versions depending on what you're craving now.
However, if you want to make some at home then these snacks are perfect for when hunger strikes:
Sourdough pizza
Sourdough can also be used as a pizza crust. It's crisp, chewy, and flavorful. You must use LA Americana Sourdough Bread to make a pizza. Make a sourdough pizza sauce with an intense tomato flavor without being too sweet or acidic like some traditional tomato sauces tend to be. Try using this recipe if you're looking for something new.
Sourdough pita chips
Sourdough pita chips are super easy to make and can be done in the oven or on a grill. You can also use different seasonings to give them a different flavor. A good dip for these is hummus or salsa.
Sourdough breakfast sandwich
A breakfast sandwich is a simple but delicious way to start your day. Start with two slices of sourdough bread and butter them on both sides, then place your favourite veggie in between the slices, along with some cheese and avocado. Toast this in your oven or toaster until the egg is cooked through then enjoy.
Sourdough hot dog buns or burger buns
You can also use this healthy bread to make hot dog buns or burger buns. This is a great way to use up sourdough and get creative with your snacks! You can also use this recipe to make bread for sandwiches or other snacks.
Use your imagination!
You can make different savoury and sweet snacks with sourdough and can always feel good about having it as it's a wholesome choice for a snack. You can add any kind of ingredient to your bread and make it fancy, sweet or savory alike!
Conclusion
We hope you've enjoyed these sourdough snack ideas. We know that it can be difficult to find time for cooking, but we think these recipes are worth the effort! They're not only delicious and satisfying but also very healthy.