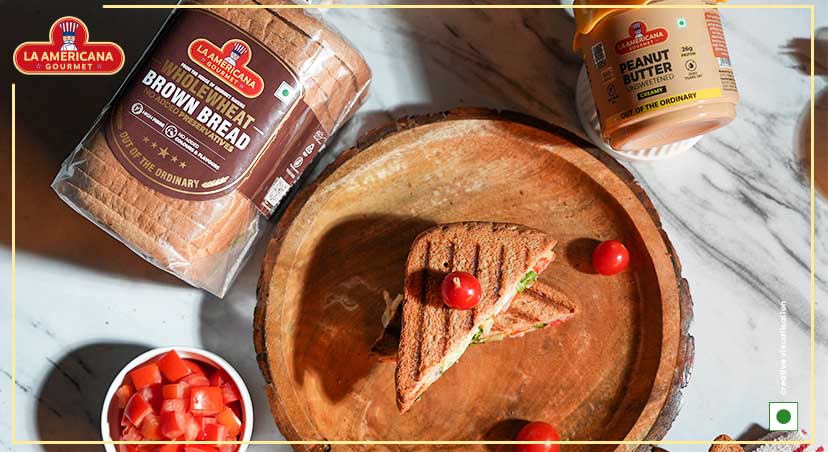 Choosing a healthier diet starts with the smart choice of brown bread over its white counterpart. Brimming with nutrients and dietary fiber, brown bread offers a more nourishing option. But in a market filled with choices, how do you pinpoint the ideal brown bread for your preferences? This comprehensive guide is your compass to selecting the perfect brown bread while also treating you to delightful, simple recipes that make the most of it.
Choosing the Best Brown Bread: What to Look For
Opting for brown bread offers a nutritious choice, but with numerous options available, finding the right one can be challenging. We will help you navigate the process, from understanding labels to selecting the perfect brown bread to suit your health goals. Plus, discover easy recipes that celebrate the versatility of Brown Bread, making your journey towards healthier eating enjoyable and delicious.
Check the Ingredient List: To select the finest brown bread, start by closely reviewing the ingredient list. Prioritize bread that lists whole grains as the primary ingredient, while avoiding options with refined flours, added sugars, or unnecessary additives.
Look for Whole Grains: When picking the ideal brown bread, begin by thoroughly inspecting the list of ingredients. Look for bread that places whole grains as the leading component, and steer clear of those containing refined flours, added sugars, or unnecessary additives.
Fiber Content: An excellent brown bread should boast a high dietary fiber content. Seek out bread with a minimum of 2-3 grams of fiber per slice, as fiber supports digestion, aids in managing blood sugar levels, and promotes a sense of satiety.
Minimal Added Sugar: Watch out for bread labeled as "brown" that could be artificially colored with molasses or caramel, rather than being whole grain. Also, scan the ingredient list for added sugars and aim to keep their intake minimal.
Avoid Unnecessary Additives: Opt for bread featuring a concise ingredient list, and steer clear of options containing artificial flavors, colors, and preservatives.
Easy and Delicious Brown Bread Recipes
Explore delicious and easy brown bread recipes that offer both taste and nutrition. From sandwiches to toasts, these recipes showcase the versatility of brown bread.
Classic Brown Bread Toast: For a simple yet satisfying breakfast, toast a slice of brown bread and spread natural nut butter or your favorite jam on top.
Veggie Delight Sandwich: Layer slices of brown bread with fresh vegetables like lettuce, tomatoes, cucumbers, and bell peppers to create a nutritious and filling sandwich. Add grilled chicken or hummus for an extra protein boost.
Avocado Toast with a Twist: Spread mashed ripe avocado onto toasted brown bread, and then add a sprinkle of red pepper flakes, a drizzle of olive oil, and a dash of salt and pepper. For extra protein, consider topping it with a poached egg.
Open-Faced Mediterranean Sandwich:Coat a slice of brown bread with hummus, then layer on sliced olives, crumbled feta cheese, chopped cucumbers, and a dash of dried oregano for a Mediterranean-inspired delight.
Brown Bread French Toast: Turn your brown bread into a delicious brunch by making French toast. Dip bread in a mixture of milk, beaten eggs, and vanilla extrac. Cook on a skillet until golden brown, and serve with fresh berries and a drizzle of maple syrup.
Brown Bread Panzanella Salad: Dice brown bread and toast until crisp. Mix the toasted cubes with fresh tomatoes, cucumbers, red onions, and basil. Finish with a drizzle of olive oil and balsamic vinegar to create a delicious panzanella salad.
Final Words:
When it comes to choosing the optimal brown bread, a thoughtful approach is essential. Taking factors like whole grains, fiber content, and minimal additives into account can greatly influence your decision-making process. By making informed choices, you can enjoy the nutritional benefits of brown bread. Additionally, experimenting with easy recipes opens up a world of delicious possibilities, from simple toasts to gourmet sandwiches and creative salads. Don't forget to incorporate these recipes into your culinary repertoire to make the most of your brown bread while delighting your taste buds and promoting a healthier lifestyle.