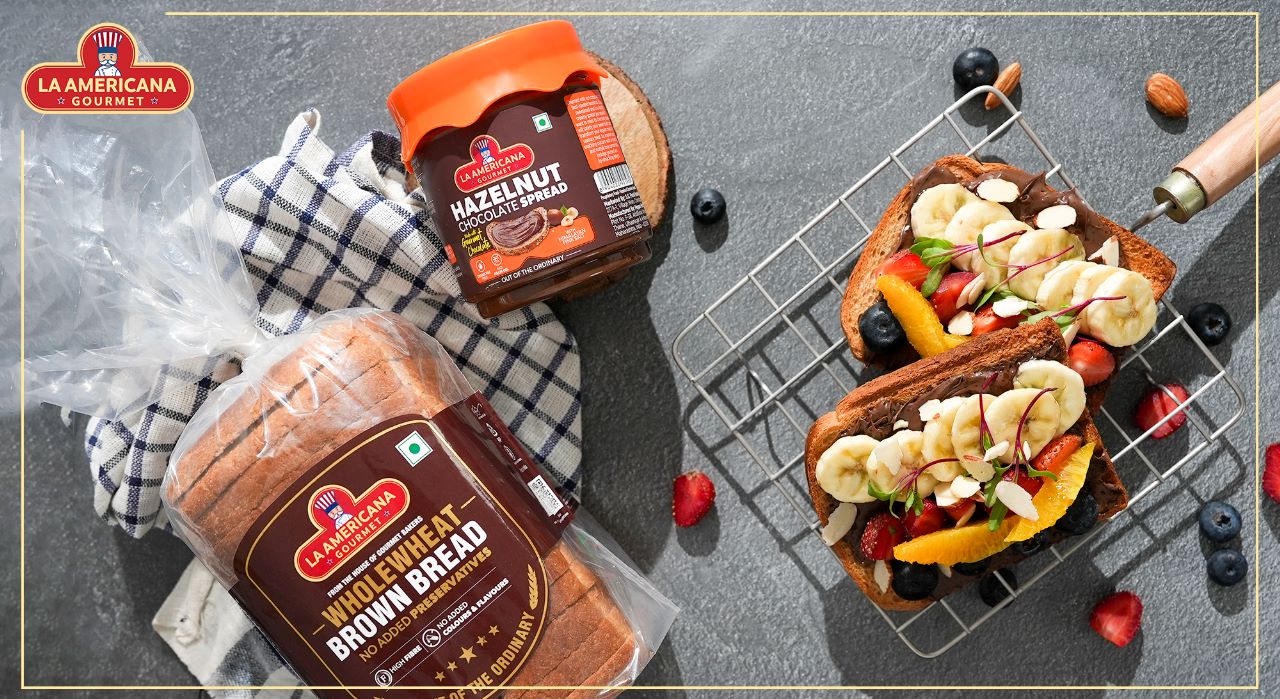 In the vibrant tapestry of Indian cuisine, bread holds a special place. Whenever you wonder what to make for breakfast quickly, bread and spreads never disappoint you. However, we are often perplexed by the options available in the market. So, here we are with five irresistible spreads for bread that will add a touch of magic to your everyday meal. 
Some Spreads for Bread Recipes
Mint Chutney: No Indian spread list is complete without the mention of the beloved mint chutney. Made with fresh mint leaves, coriander, green chilies, lime. juice, and spices, this vibrant and tangy chutney adds a burst of refreshing. flavors to any bread. Spread it generously on your favorite bread and let the mint's coolness and the spice's hint dance on your taste buds.
Hazelnut Spread: Try the delicious Hazelnut Chocolate Spread on freshly toasted. bread until it reaches a perfect golden-brown texture. The warmth and crispness of the toast will create a delightful contrast against the creamy hazelnut spread.
Tamarind Date Chutney: Known as the sweet and tangy delight, tamarind date chutney is a staple in Indian cuisine. Its sweet and sour taste, derived from a blend of tamarind pulp, jaggery (unrefined cane sugar), dates, and spices, adds an explosion of flavors to your bread. With its thick consistency, this chutney clings to the bread, creating a harmonious medley of flavors with each bite.
Peanut Butter: When you crave something healthy and tasty, peanut butter can be the best companion for your bread. It's available in creamy, crunchy, chocolaty, flavors that make it a delightful spread for your bread. Enjoy it as is or add a drizzle of honey or a sprinkle of chaat masala for a unique twist that captures the essence of Indian flavors.
Hummus: It is a creamy dip made from chickpeas, garlic, tahini, olive oil, and lemon juice. It brings a delightful savory touch to bread. Combining soft hummus and bread like multigrain or sourdough creates a lovely mouthfeel.
Final Words
In the world of Indian bread spreads play a significant role in enhancing the flavors and textures of each bite. Whether you prefer the freshness of mint chutney, the sweet and tangy notes of tamarind date chutney, the nutty richness of peanut butter, the savory delight of hazelnut chocolate spread or healthy hummus, these spreads make every meal extra ordinary. 
So, embrace the magic of every cuisine and embark on a flavorful journey with these irresistible spreads. Explore the diverse flavors, experiment with combinations, and let your taste buds revel in the symphony of Indian bread and spreads. Get ready to savor the rich tapestry of Indian flavors one delectable bite at a time!